Coronavirus City Update
Due to COVID-19 concerns, both the Miss Ontario Pageant and the 4th of July Festival are cancelled.
Fireworks are still scheduled for July 4th, see: https://www.facebook.com/OntarioBoomFestival/
On 5/26/2020, the City will be opening up some of the park facilities, with the guidelines below posted around our parks. Health Department said that the 10 person gathering limit hasn't been lifted. The limit is in effect until the Federal Government lifts it, so for now the City won't be holding any events that will have over 10 people attending. They look for a possible change on that soon. The restrooms at the play-scape and ball fields will be opened and they will be cleaned twice a day during the week and on the weekend as needed. OYS will be cleaning the ball field restroom more frequently when the concession stand is open. We won't be opening the soccer field restrooms until needed. The play-scape areas and basketball court will remain closed.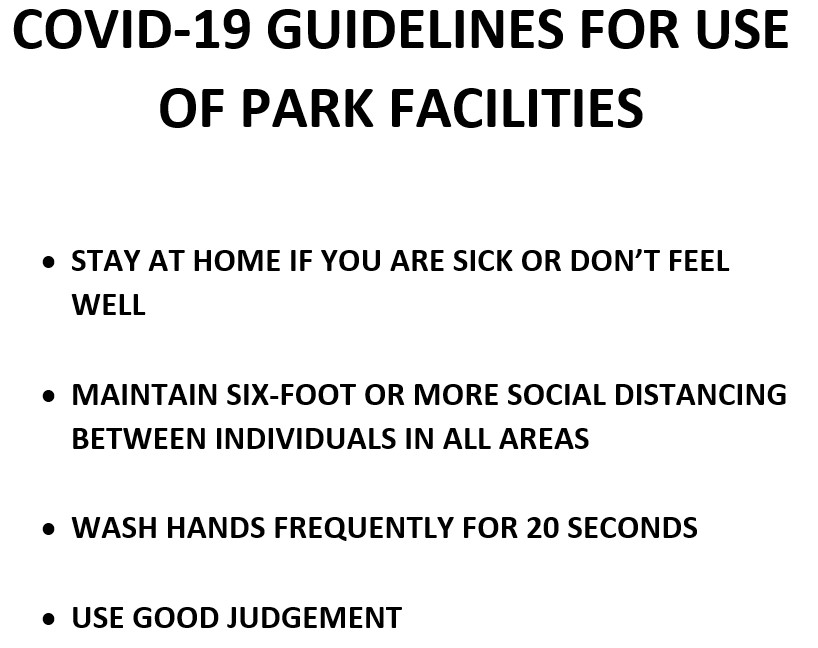 Concerts in the Park are postponed until the guidelines allow. We will keep monitoring the Governor's updates and make changes as needed. As soon as we are allowed groups of 10 or more people, we will open up the rentals for our pavilions and community room.
Thanks to everyone for working together to get us through these trying times.
Helpful Links
Ontario State of Emergency Ordinance
Richland County Public Health Department
Area Agency on Aging (Help for Seniors)